What is the purpose of ocular conformers?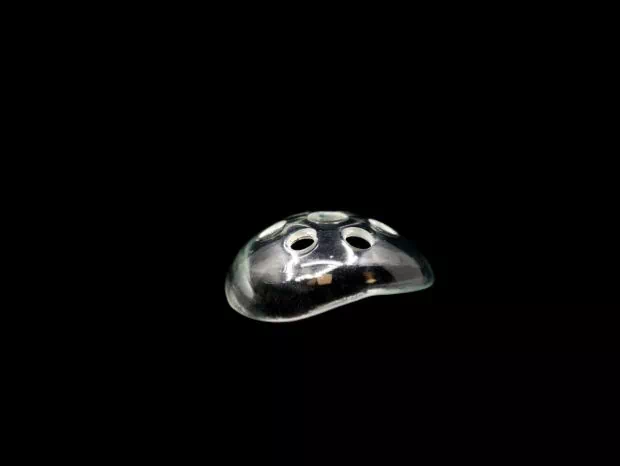 The ocular conformers we offer are temporary ophthalmic products. They are used after any procedures performed on the eyeball. They help the tissues heal properly and prevent them from adhering to the eye. The conformers are also used after eyeball removal surgery, to prevent tissue fusion in the conjunctival fornices - before implantation of a prosthesis or an epiprosthesis.
Features of Next Eye conformers
Our conformers are made from bio-compatible polymers, totally safe for the body. They are either semi-transparent or white, and they have holes on their surface which enable free flow of air - "breathing" of the wound and administration of medications to the orbit. It is very important for ensuring a normal post-operative wound healing process. They are disposable. They are always custom-made - we modify the parameters according to an ophthalmologist's recommendations. A conformer should be worn as soon as possible after a surgery. Moreover, their maintenance must be performed by a doctor during a follow-up visit. Please note that any damaged or permanently stained product, different in appearance than its original condition, must be replaced immediately. The conformers are safe to use, also for infants and children. Their high bio-compatibility guarantees a much lower risk of allergic reactions.