Next Eye prosthetic devices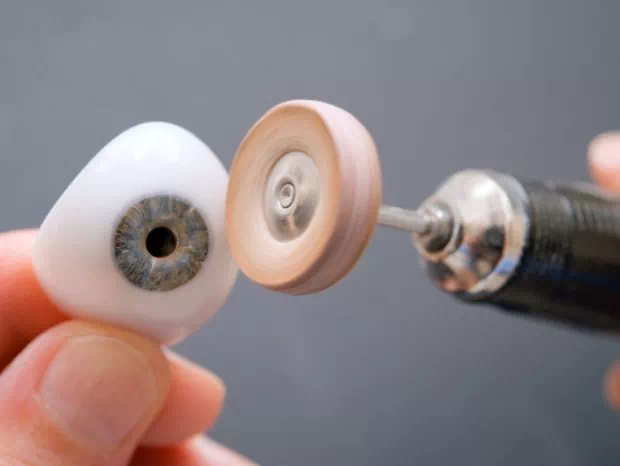 We would also like to spread information about our innovative Next Eye prosthetic devices among professionals: we are ready to offer ready-made ocular prostheses to medical centres, ophthalmologists and ocularists. The use of Next Eye products results primarily in time saving and thus the ability to provide services to more patients, which in turn results in higher turnover.
Our offer includes:
prostheses and epiprostheses;
ophthalmic conformers;
Symblepharon ring;
iris button.
Please be informed that the lack of a prosthetic laboratory is not an obstacle in establishing cooperation!
Remote selection and production of prosthetic devices
Our collaborators and Patients can remotely select and manufacture prosthetic products, especially prostheses and epiprostheses, as well as biocompatible ophthalmic conformers used after injuries and diseases.
The products on our offer are tailored in terms of shape and mapping of the anterior segment of the eye; such a solution allows us to make a larger number of prostheses for Patients.
Conformers and Next Eye Symblepharon rings are autoclaved. The biopolymers used are characterised by a very low risk of causing an allergic reaction. The entire production process is carried out, using the additive manufacturing method, i.e. 3D printing technology: it is much faster and cheaper than standard techniques available on the market. Moreover, the products are characterised by much higher precision of fitting: up to 0.02 millimetres of accuracy. Each parameter of the product can be freely modified for the individual Patient.